Productivity is important today, which is why flux-cored wires are filler metals that should be considered. With higher deposition rates and operator efficiency, they offer productivity benefits, high performance, and excellent weld quality. Suitable for a range of industries, flux-cored wire is an excellent solution for general fabrication, manufacturing, construction, offshore, and shipbuilding applications.
If you decide to switch to the flux-cored wire, be sure to consider all factors such as the mechanical and chemical properties of the base material, the desired welding position, the equipment, the working environment, and the welder's skill set, as these are all a factor in making your choice.
In addition, the welding characteristics, benefits, and requirements of the filler metal all need to be considered when deciding if using flux-cored wire is the right choice.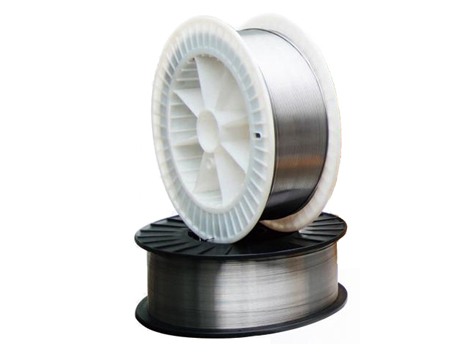 Self-Shielded vs. Gas Shielded
Flux cored wires are available in both self-shielded and gas-shielded versions, both of which can weld a wide range of base materials including low carbon and low alloy steels. In addition, gas-shielded offers stainless steel and nickel alloys.
Self-Shielded
Unlike self-shielded wires, they do not require shielding gas during arc activation, thus eliminating the need for gas cylinders. This makes them an excellent choice for remote applications or when portability is important. Self-shielded wires are also an excellent choice for outdoor welding and windy conditions, as the wires can withstand strong wind conditions.
These wires provide good impact toughness even at lower temperatures, but they produce higher levels of fumes and spatter than gas shielded wires.
Self-protecting wires are a good alternative to shielded metal arc welding electrodes because of their ability to increase productivity. Unlike electrodes, flux cored wires do not need to be changed over and over again, thus reducing downtime for replacement.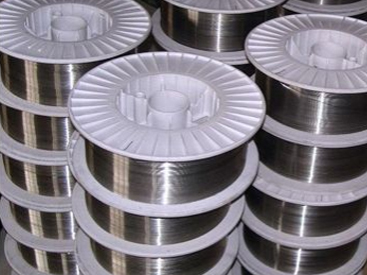 Flux Cored Wire Gas-shielded
Gas shielding
Gas shielded wires, on the other hand, are more attractive to operators, which means they are easier to control and use and produce higher quality welds. These wires are a good alternative to solid wires because they produce a higher deposition rate, which allows for faster completion of the job.
Gas shielded wire is suitable for thicker metal or misalignment applications and has a slag that solidifies faster than the molten pool. As a result, it creates a "shelf" to hold the molten pool while welding on top or vertically up.
Unlike self-shielded wire, gas-shielded wire is not suitable for outdoor conditions. Any wind or movement in the air can affect the shielding gas performance and weld quality and can lead to porosity in the weld channel.
Conclusion
Self-shielded wire and gas shielded wire are different and should be selected based on the type of application, but both produce high-quality welds, repeatable performance, and consistency, and can be a good substitute for other filler metals.
Hebei Machinery has a wide range of flux-cored wires for every application.
Hebei Machinery can help you choose the right flux-cored wire!
Give one of our filler metal specialists a call and organize a test and/or product demonstration. They can help you choose the right self-shielding welding wire for your job.
Learn about our gas shielded flux core wire here.